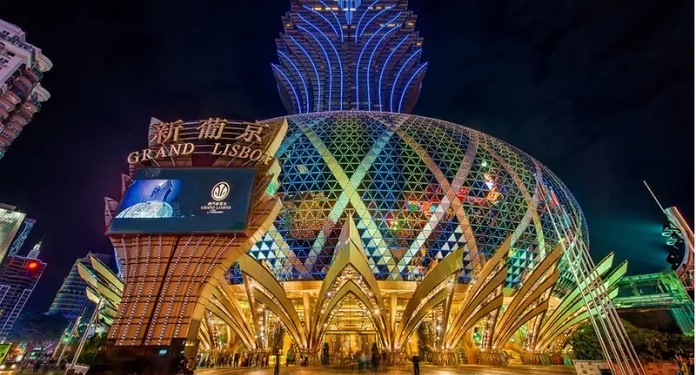 Macau recorded gross gambling revenue (GGR) of US$330 million in April 2022, down 68% from the same period last year. As reported by the Macau Gaming Inspection and Coordination Department (DICJ), it is the lowest total for the region in 2022 so far, and the worst decline it has suffered this year.
The outbreaks of Covid-19 in certain regions of China, including Guangzhou and Shanghai, have negatively affected revenue, with the drop occurring despite the relaxation of the rules to combat the pandemic in Macau throughout the month, according to Inside Asian Gaming.
The Macau Novel Coronavirus Coordination and Response Center has loosened the validation period for mandatory Covid-19 test results from 24 to 48 hours on April 20, before extending it further to 72 hours on April 24. Travel restrictions to the region, however, have recently been tightened.
This means that gross gambling revenue in Macau until this point in the year has registered a 36% decrease compared to the first four months of 2021. This decrease reached 25% in March, 8% in February and 21% in January.
Therefore, the month of February remains the most promising period of 2022 so far. The month is also the only month to see a positive year-over-year increase, with February 2022 gross gambling revenue up 6% from February 2021.
March had already been the lowest total of 2022, as well as January. These months had declines of 21% and 56%, respectively.
Macau receives alert as a result of new gambing regulations
Therefore, Macau is trying to move away from what it perceives to be an over-reliance on its gambling industry. The perception has been reinforced during the pandemic, with casinos and game rooms remaining fully or partially closed for significant periods.
That's because the Executive Board of the International Monetary Fund (IMF) has started talks with the Special Administrative Region (SAR), offering some advice. To overcome future pandemics and economic crises, Macau will have to make some adjustments to not be so tied to the performance of its gambling market.
During the pandemic, gross domestic product dropped by 54% in 2020, showing a small growth of 18% in 2021. As such, the local government is signaling its intention to explore options other than the gambling sector to support its economy.