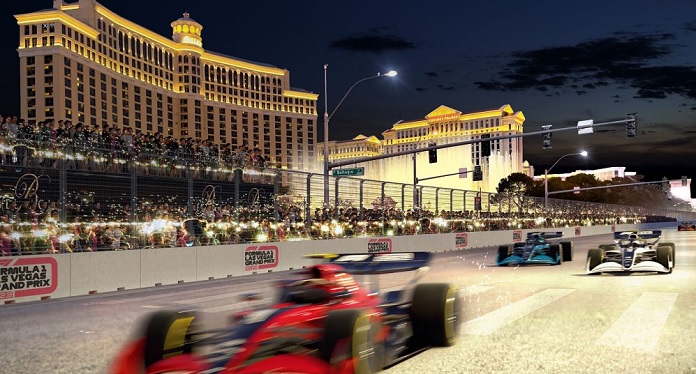 Next year, Formula 1 will hold a night race on the Las Vegas Strip. Most likely, the event will take place in the second half of November, potentially to take place during the Thanksgiving weekend in the United States.
Start times could be around 10pm, which is 6am in the UK, and will break the usual Formula 1 tradition, taking place on Saturday rather than Sunday. The 3.8-mile, 50-lap track will pass famous landmarks, glamorous casinos and hotels such as Caesars Palace, the Bellagio fountains and the Eiffel Tower.
Stefano Domenicali, CEO of Formula 1, commented on the decision: "This is an incredible moment for Formula 1 that demonstrates the enormous appeal and growth of our sport with a third race in the United States."
Domenicali added: "Las Vegas is a destination known around the world for its entertainment, hospitality, thrills and, of course, the famous Strip. There is no better place for Formula 1 to take place than in the global entertainment capital of the world and we can't wait to be here next year."
Formula 1 has been in the news frequently this year, most recently with confirmation last month that Hard Rock International is becoming a major partner for the Miami Grand Prix alongside South Florida Motorsports.
Facts and Figures Related to the Grand Prix on the Las Vegas Strip
Making its way through Las Vegas' existing infrastructure, F1's newest street circuit features 14 turns. Only Austria's Red Bull Ring and Italy's Monza have fewer corners, while Zandvoort, Hungaroring and Montreal have the same number. Nine turns to the left, the other five to the right.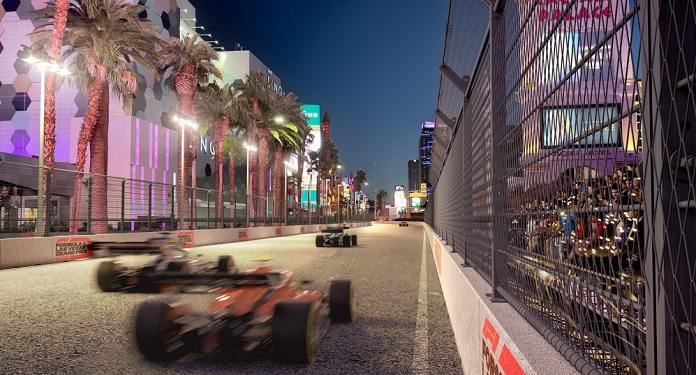 With so many straights – and just a few slow corners – this track is going to be fast. The cars will reach top speeds of around 342 km/h (212 mph) according to the simulations. And F1 data suggests that average speeds will be similar to those found at Monza – otherwise known as the Temple of Speed.
Next year there will be not just one, not just two, but three grands prix in the United States as Las Vegas joins Miami – which makes its F1 debut in May 2022 – and Austin, which entered the calendar in 2012.