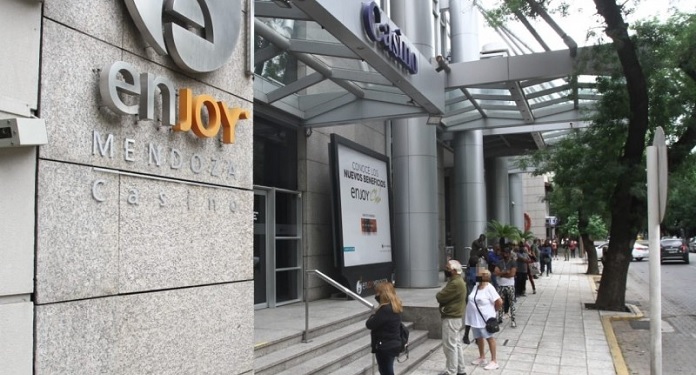 With a letter to the Chilean Stock Exchange, issued on December 31, the Enjoy group informed that Inversiones Enjoy SpA and Enjoy Gestión Limitada (both company subsidiaries) signed a Memorandum of Understanding with the company Vital SA and Julio Rodolfo Camsen ( Andes).
Based on this agreement, Enjoy disposes of 53% of its majority stake in the operator of casino games in the city of Mendoza, called Cela AS. In this way, Inversiones Andes Entertainment Limitada, which already holds 47% of the aforementioned company, once the transaction is concluded, it will become the full owner of the establishment.
The operation is expected to be carried out for an estimated value of US$ 4.4 million. "This transaction is structured through the transfer of the social rights of Andes to Galeroi SA, guarantor agent appointed pursuant to the guarantee deposit agreement signed on December 30, 2021, in which the selling party will dispose of control and interference in Andes and indirectly on society", according to the official statement.
Galeroi SA will play the role of intermediary between both parties, as it will "sign a transfer agreement from the Andes in favor of the Buyer", which will pay "the Guarantee Agent and then deliver it to the Seller".
"Furthermore, once the Andes is transferred to the Buyer, the Buyer will enter into various contracts with the Seller (or person related to him) in relation to the administration, management and use of the brand for a period ranging from 12 to 24 months", the letter details.
Enjoy communiqué was sent to the chairman of the Financial Market Commission of the Stock Exchange
The official document was sent to Joaquín Cortéz, president of the Financial Market Commission of the Stock Exchange, and signed by the general manager of Enjoy, Eliseo Gracia Martínez.
"The accounting effects of the transaction will generate an increase in equity with the sale. The values ​​can be changed by variations in the exchange rate on the closing day of the operation", stated in the official statement.