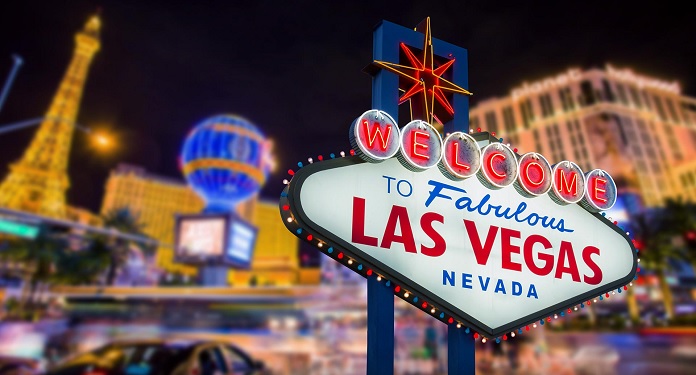 Caroline Brownbridge was excited to arrive in Las Vegas from England for her goddaughter's wedding. "It's just amazing to be here," Brownbridge said as he stepped off a Virgin Atlantic Airways flight at McCarran International Airport. "We are very excited."
Also barely able to contain their glee were Las Vegas' tourism organizations, which were welcoming their first visitors from Europe after travel restrictions caused by the pandemic were lifted.
"Even with the masks, as people come off these flights, you can see they're smiling and happy to be here," said Fletch Brunelle, vice president of marketing for the Las Vegas Convention and Visitors Authority.
"This is wonderful for Las Vegas," said Rosemary Vassiliadis, director of aviation for Clark County, who called tourism "the essence of our economy." "We want the party to start from the moment the plane doors open until people leave. Right now, everyone needs Vegas."
Las Vegas was already receiving flights from Canada and Mexico
Las Vegas already received flights from Canada and Mexico. But the Virgin Atlantic Airways flight last week, with about 240 passengers on board, marked the reopening of connections with Europe.
As of September, McCarran has welcomed just over 400,000 international travelers. This represents a drop of about 85% from the first nine months of 2019, before travel restrictions were instituted.
In 2019, around 740,000 tourists from the UK alone visited Las Vegas, around 13% of all international travelers. "They are an extremely important component for us," Brunelle said of international visitors.
"When you look at the economic impact, international travelers typically spend 50% to 60% more than domestic visitors, mainly because they stay longer," he added.
Visitors must prove vaccination and test negative for COVID-19
Next month, KLM Royal Dutch Airlines and Copa Airlines of Panama will resume services to Las Vegas. Several visitors said the process for proving vaccination was not complicated. Travelers must show their vaccination status along with a negative COVID-19 test.
"The US can now reconnect with the global community," said Roger Dow, president of the US Travel Association, in a statement. According to the association, the 28 European countries that were banned from air travel to the United States represented 37% of foreign visitors in 2019.
Although international routes are just resuming operations, flights from Canada to Las Vegas were released as early as June, while flights from Mexico have been arriving since the summer of 2020. Last week, Canadian airline Flair made its initial flight to Las Vegas, who came from Toronto.
Garth Lund, the airline's commercial director, said five more routes from Canada to Vegas will be added by the end of the year. Flair is a cost-effective alternative for airlines like Air Canada, which brought just over 11,000 passengers to Las Vegas in September. A drop compared to 69,500 in September 2019, but an increase of 127% compared to August.
In 2019, nearly 1.5 million visitors came from Canada to Las Vegas. "Vegas is a very popular destination for Canadians – not just during the winter, but all year round. Canada is an important market for Las Vegas," concluded Lund.