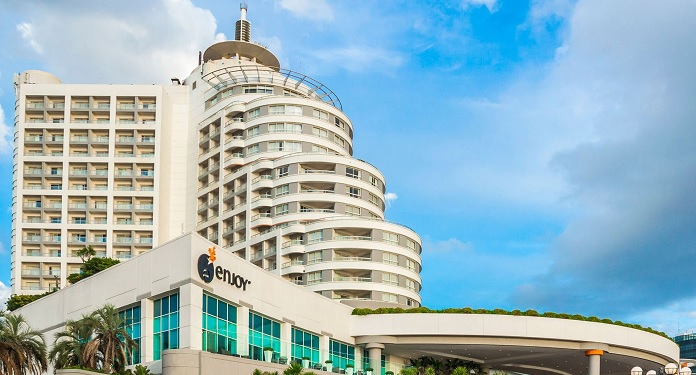 Enjoy Punta del Este turns 24 and should resume its activities on November 4, a few months before the high summer season, with great news. It is the largest employment generator in the Department of Maldonado, Uruguay, and one of the most important in the country.
With the opening of the borders to foreign tourists, those responsible for the hotel complex will invest US$ 1,000,000 in private and regular flights, which will guarantee the arrival of visitors to Punta del Este between November 2021 and March 2022.
It is worth remembering that the Enjoy Punta del Este Resort & Casino has 294 rooms, all with sea views, and a spectacular 4,000 square meter casino with 550 slots, 75 gaming tables and a poker room.
Enjoy Punta del Este will offer new entertainment options to its visitors
For this season, Enjoy will have new entertainment proposals for its visitors and a series of international tournaments at the casino. Likewise, its action plan includes investment in technology to meet the health standards required by the local Ministry of Public Health (MSP) and international health-related bodies.
"This new stage excites the entire Enjoy team and gives us the chance to do what we like the most: receive visitors from the region and the world to offer unforgettable experiences. The enthusiasm is boosted by the social and economic impact that the reopening will have for thousands of families in Maldonado", said Ignacio Sarmiento, General Manager of Enjoy Punta del Este.
Sarmiento concluded: "We are aware of the place that tourism occupies in the country's economy, we are proud to be a cog in this engine that seeks to resume its usual pace and the resilience that we have shown as a company and as a team, reaffirming our commitment to leisure and tourism sectors".