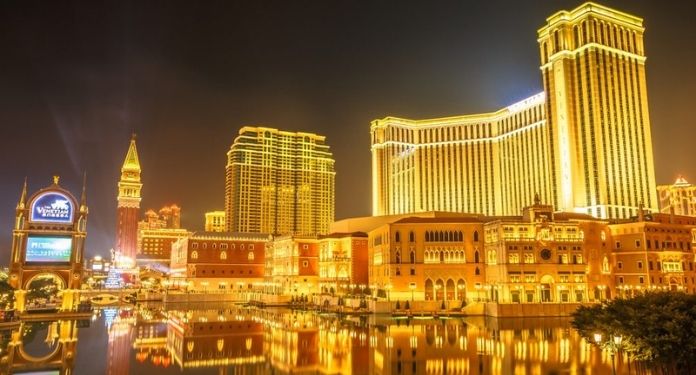 The Las Vegas Sands Corp. reported net income of $1.17 billion for the second quarter of 2021, compared with $62 million for the same period last year.
The operating loss was $139 million, compared to $757 million last year, while the net loss from continuing operations was $280 million, compared to $841 million in 2020. Adjusted consolidated property EBITDA was of $244 million.
Unrestricted cash balances as of June 30, 2021 totaled $2.06 billion, while total outstanding debt was $14.42 billion
Capital expenditures during the period totaled US$157 million, largely through construction, development and maintenance activities at Macau and Marina Bay Sands, at US$129 million and US$27 million, respectively.
"We are excited about the opportunity to welcome more guests back to our properties as greater volumes of visitors will eventually be able to travel to Macau and Singapore," said Robert G. Goldstein, President and CEO of Las Vegas Sands.
"We also remain deeply committed to supporting our team members and helping those in need in each of our local communities as they recover from the impact of the Covid-19 pandemic," added Goldstein.
However, Sands China reported an increase in net income of US$40 million in the second quarter of 2020 to US$849 million in 2021. And the net loss was US$166 million, compared to US$549 million in the same period in 2020.
In addition, Goldstein gave the following testimony:
"We remain confident in the eventual recovery of travel and tourism spending across our markets. Demand for our offerings from visiting customers remains robust, but pandemic-related travel restrictions in both Macau and Singapore continue to limit visitation and hamper our current financial performance."
"Our industry-leading investments in our team members, our communities and our market-leading Integrated Resort offerings position us very well to deliver growth as these travel restrictions eventually ease and recovery takes hold."
"We are fortunate that our financial strength supports our investment and capital expenditure programs in both Macau and Singapore, as well as our pursuit of growth opportunities in new markets."