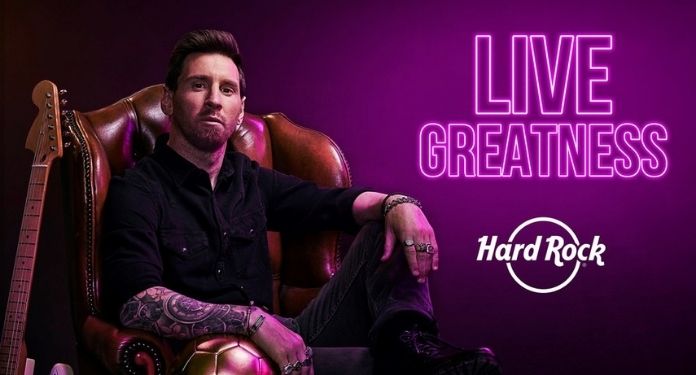 In an action to commemorate five decades of history, Hard Rock unveiled its new poster boy this Thursday, 10. It is the star of the football club, Barcelona and the Argentine national team, Lionel Messi.
Named the best player on the planet in six occasions and as one of the main names in the history of football, the Argentine star is the star of the new advertising piece launched by the group from the United States.
While defining whether or not he will stay at Barcelona, ​​the new Hard Rock representative will be able to be accompanied with his national team's shirt at the Copa America 2021. Initially, Argentina and Colombia would host the South American teams tournament, but Conmebol ended for confirming Brazil as the official headquarters.
With the shirt 10 on the field, Argentina will debut against Chile, at the Nilton Santos stadium, in Rio de Janeiro, at 6 pm. In Group A, the team will face Uruguay on the 18th of this month, at Mané Garrincha. And he will close his participation in the first phase of the Copa América against Paraguay, again at the stadium located in Brasília, on the 21st.
50 years of Hard Rock
On June 14, 2021, Hard Rock completes 50 years of existence. To mark that date, the group launched a new campaign based on the concepts that have guided the business since its inception, offering a fresh approach and a call to fans.
"We want to inspire our guests around the world – those who live our values ​​and share with others. It is this call for us to unite to experience greatness", stated in the company's official statement.
The note also explains the choice of the Argentine star as the new poster boy: "To make this campaign even bigger, we partnered with none other than Lionel Messi to launch 'LIVE GREATNESS'. On the football field and in everyday life, Messi exemplifies our values ​​and carries 'LIVE GREATNESS' in his actions, every day."