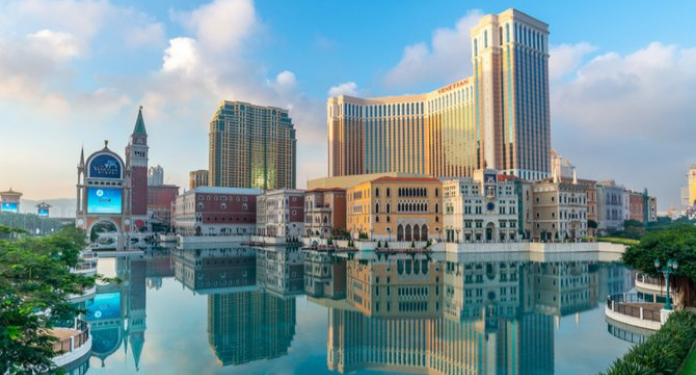 DSEC (Statistics and Census Service) reported that arrivals in Macau in April increased by 5% month-on-month to almost 795,000 visitors.
It is also an increase of 7000% over the same period last year, as well as the largest number of visitors since the beginning of the pandemic, in February last year. However, the visitor count is still below the 3.43 million registered in April 2019.
The average length of stay for visitors was 1.6 days, with the number of overnight visitors increasing by 11% to 450,579; 92% of the visitors were from mainland China, 57,000 came from Hong Kong and 7,000 traveled from Taiwan.
Mainland China started a travel bubble with Macau, which allows regions to circumvent some of the travel restrictions during the pandemic; 300,467 visitors used the Individual Visiting Scheme (IVS) in April after the program was put on hold as Covid-19 outbreaks worsened and resumed in September 2020.
During the first four months of 2021, the total visitor count in Macau decreased by 22% compared to the previous year to 2.5 million. Authorities estimate that in the summer the average daily visitor count can reach 30,000.
Macau – new plans to attract visitors
Currently, the casino industry, which used to have a lot of traffic through players, still faces strict restrictions. But the Director of the Macau Government Tourism Office, Maria Helena de Senna Fernandes, said that the tourism office is planning to attract more visitors to Macau using various activities not linked to gambling.
One of the attractions could be the newly opened entertainment facilities in the city's casino complexes, such as the Studio City Water Park. The "Grand Prix Museum" could be another tourist spot, as its opening had 6,000 guests, and the venue will be officially opened next month.
Macau also has plans to change and reopen a wine museum, although the gaming center has long discussed diversifying its offer – the game is still on the rise even with the pandemic.