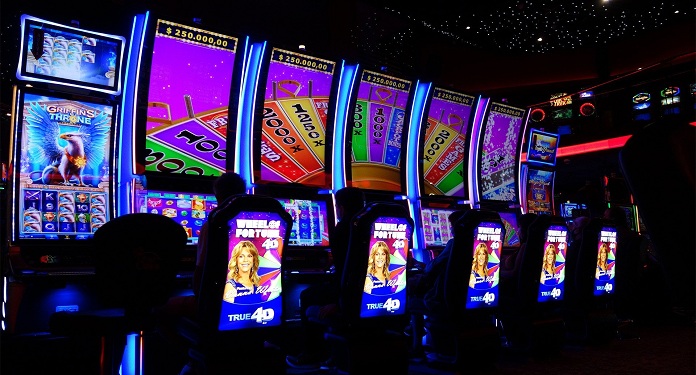 According to company information, "IGT is demonstrating its commitment to involving licensed themes, with the installation of five Roda da Fortuna 4D videoslots". Presenting Vanna White at Bingo Oasis in Pilar, in the province of Buenos Aires, which corresponds to the first implementation of this title in Argentina.
Also according to the official IGT statement, "players will now be able to immerse themselves in the game's captivating visuals and TRUE 4D interactive features, providing a true 3D experience without glasses / and with gesture recognition technology".
This game stands out on the casino floor and slot machine rooms for its synchronized LCD monitors, displaying on a large scale the classic image of the wheel visible from the other side of the development floor, offered on the CrystalCurve 4D game machine.
TRUE 4D technology allows players to spin the iconic wheel; and combined with the original audio and video from the Wheel of Fortune, Vanna White breathes new life into music recognized by players around the world.
Since IGT launched the Wheel of Fortune in 1996, the theme has earned more than $ 3 billion in jackpots.
About IGT
International Game Technology PLC (IGT), formerly Gtech SpA and Lottomatica SpA, is a multinational gaming company that produces slot machines and other technologies for the global industry.
The company is headquartered in London, England, but also has offices in Rome, Providence, Rhode Island and Las Vegas.
Italian gambling company Lottomatica acquired Gtech Corporation, a US gaming group, in August 2006, and later changed its name to Gtech.
Gtech managed many state and provincial lotteries in the United States and had contracts with regional and national lotteries in Europe, Australia, Latin America, the Caribbean and Asia.
In 2015, the company bought the American gaming company International Game Technology and again adopted the name of the acquired company as its own.