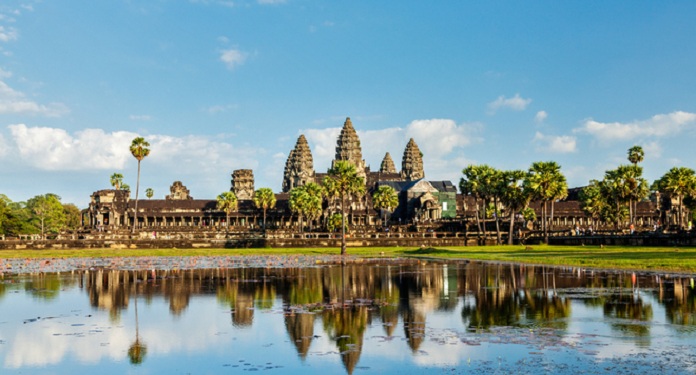 This post is also available in: Português (Portuguese (Brazil))
Game operator NagaCorp plans to develop a $ 350 million non-gaming and gambling resort in Siem Reap, Cambodia, in a sign of optimism that Asian tourism will recover in the long term.
The government granted the operator a 50-year lease for a 75-hectare plot. The new property will be 500 meters from the world famous Angkor Wat. According to a company statement, the new venture aims to promote Angkor Wat Siem Reap and NagaWorld Phnom Penh as icons of local tourism.
The project is provisionally called the "Lake of Wonders of Angkor" and should consist of hotels, "World of Waters of Naga", high-tech theme parks, tropical and cultural gardens, meeting rooms, conferences and exhibitions and Seam Reap China Town with space for pubs, food court and entertainment options.
Angkor Wat attracts around five million visitors annually, and the hope is that some of these tourists will also visit the NagaCorp site.
"The group intends to implement work strategies with online and physical travel agents in China and elsewhere to offer tours based on complete facilities in Siem Reap and Phnom Penh," the company said.
The architects responsible for the project are Steelman Partners and Gensler. The development will be carried out in stages. In addition, the group predicts that "the initial phase will be completed in 2025 and will cost approximately US $ 350 million".
Therefore, the new location must be completed before the Naga 3 complex, an expansion of NagaWorld.
About NagaCorp
NagaCorp is a company in the hospitality, games and leisure sector listed in Hong Kong. His property in Cambodia, NagaWorld, is the country's largest gaming resort and the only hotel-casino entertainment complex in the Phnom Penh region.
This post is also available in: Português (Portuguese (Brazil))