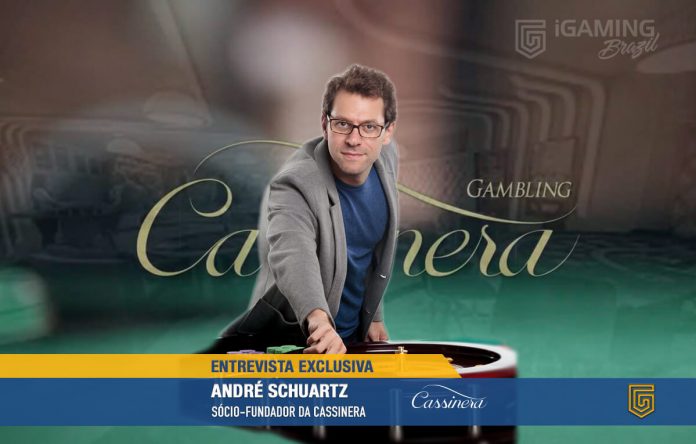 Cassinera's founder, André Schuartz is the interviewee of the week through the iGaming Brazil portal. The businessman also owns Dealer Pro, a school of dealers focused on the Brazilian market.
In a relaxed interview, André comments on the idea of ​​opening a casino-themed company in Brazil, where gambling is not yet regulated.
In addition, with all his expertise, the entrepreneur is ready for when the casinos-resorts in the country are released, and says he has a ready and trained team with a specialized workforce for the sector's needs.
The regulation of games in the country was also the topic of conversation and André Schuartz commented on the strength of the segment in the country: "the game exists and is pulsating in the country, but the Government tries to say that the game does not exist, because he is the owner of the game. game in Brazil ".
Watch the exclusive interview of André Schuartz below
About Cassinera
Cassinera is a company that "takes" party guests to live a unique experience at an event to feel like they are in Las Vegas.
They are authentic gaming tables that make the party look like Vegas and enliven guests all night long! All of this without involving real money.
All tables are operated by dealers, these professionals are specialists in the game offered, as well as entertainers.