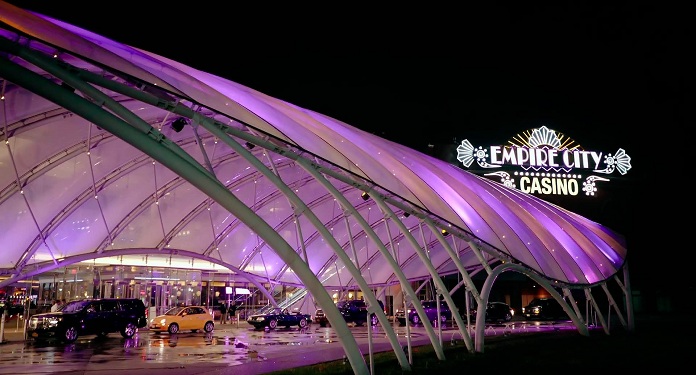 Empire City Casino recently reopened in Yonkers, New York City, almost six months after the MGM Resorts facility closed due to developments in the new coronavirus pandemic.
As such, the establishment has become the last casino in the state to resume operations, according to The Journal News / Lohud. However, a casino can only operate at 25% of its capacity, respecting state guidelines.
Empire City returns, but following security protocols
Therefore, it is necessary to follow strict safety protocols, like all visitors wearing protective masks. Before entering, customers must also undergo a body temperature check.
There will be hand sanitizer instruments and hand washing stations throughout the casino, as well as baby wipes available.
Valet parking, bar service and some machines will not be available to guarantee the necessary physical distance. Live racing at the Yonkers Raceway, on the casino grounds, resumed in June. However, spectators are not allowed to attend the races.
Empire City Casino senior vice president of operations and chief financial officer Ed Domingo said he was "excited" to welcome team members and visitors back. According to Domingo, the priority of the casino is to take care of everyone's health. "It was a long time before we returned to Yonkers in Westchester County."
The casino, which is Yonkers' largest private employer, suspended 1,000 employees in May when the worsening pandemic caused Empire City to close.
MGM CEO and President Bill Hornbuckle, in a letter published on May 5, referred to the suspensions as "the most complex period experienced by the company and the industry in history".
In addition, the Empire City CEO pondered not being sure how many employees would return to their posts before the end of the year.