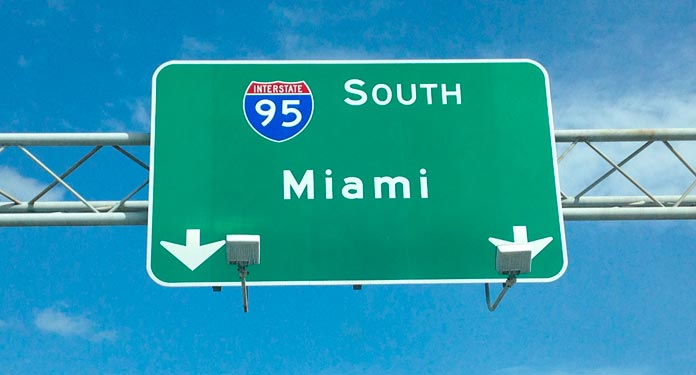 New York State has yet to recover the casino market due to orders from Governor Andrew Cuomo. Meanwhile, other states are beginning to welcome players, as is happening in Miami casinos.
After all, the most recent reopening case in the United States involves Florida. As of now, in-house casinos and restaurants are back in Miami-Dade.
The decision to reopen comes at a time when the infection rate of the new coronavirus remained below 8.2%. Miami casinos were closed twice during the coronavirus pandemic. The last interruption occurred on July 3.
New rules for Miami casinos
Miami-Date Mayor Carlos Gimenez ordered the second closure when Covid-19 cases began to rise in the area. But the situation has been controlled in the region since then. Still, there will be strict health regulations and capacity will be limited to 50%.
Players will be required to wear masks within any gaming facility and will have to follow social distance protocols. They will also not be able to drink or eat in the play areas.
In turn, casinos will have to be more strict with their cleaning routines and pay attention to what is happening on their properties to ensure compliance with the protocols. Otherwise, establishments may face fines or another forced closure.
Indoor dinners will be allowed, but with the same 50% capacity determined for casinos. Each table can accommodate up to six people for now, and restaurants are expected to keep the air conditioning and heating systems running while customers are present.
In addition, all doors and windows must also be open to allow better air circulation.
Mayor vetoed return of some activities
While the flexibility of operations is being carried out in certain sectors, there are still vetoes for certain activities. The new order issued by the mayor of Miami-Dade does not cover cinemas, bowling alleys, arcades, convention centers, among others.