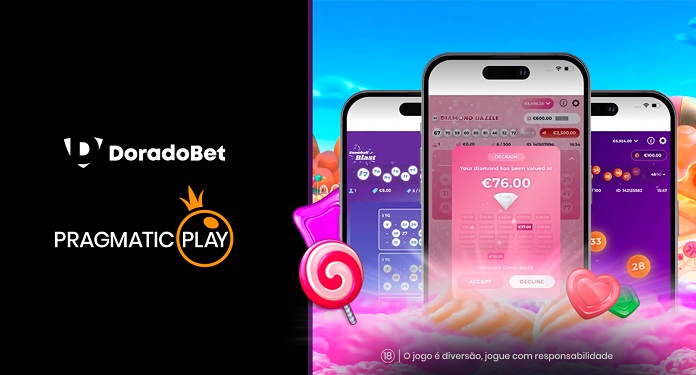 Amid the rapid changes and innovations in the iGaming sector, Pragmatic Play and DoradoBet announce the expansion of their collaboration, marking a new chapter in their successful partnership.
What is the objective of this expansion? The introduction of bingo games into the vibrant Peruvian market.
The new agreement and its offers
This renewed alliance has a simple but ambitious goal: to provide Peruvian players with an unparalleled bingo experience.
As a result, Pragmatic Play's globally recognized and acclaimed range of bingo products will now be accessible to DoradoBet customers.
And not just traditional 90-ball bingo, but also modern and innovative variants such as the intriguing Sweet Bonanza Bingo.
Previously, DoradoBet had already incorporated Pragmatic Play's famous slots and Live Casino into its platform.
Therefore, by adding Bingo to this mix, DoradoBet not only diversifies its offer, but also solidifies its presence in a notoriously competitive sector.
Depositions
Victor Arias, Vice President of Latam Operations at Arrise powering Pragmatic Play who contributes to the advancement of Pragmatic Play, expressed his optimism about the deal.
He highlighted the consistent quality of Pragmatic's products, mentioning that operators, when choosing their platform, do so with complete confidence.
After all, the meticulousness that drives traffic on their platforms is reflected in all their products. He concluded by stating that "DoradoBet is an essential partner in Peru, and its decision to expand the partnership clearly demonstrates its strategic vision."
Ana María Padrós Álvarez, from DoradoBet, shared that the decision to integrate Pragmatic Play bingo was practically automatic. She cited the positive previous experience with the company's slots and Live Casino as the basis for this choice.
The popularity of bingo among DoradoBet players is notable, and the expectation is that they will enthusiastically welcome the new content.
About Pragmatic Play
It is worth mentioning that the company is not just known for Bingo. The company has consistently released up to eight slot titles per month.
Additionally, its offering includes Live Casino, Virtual Sports and, of course, Bingo, all encompassed within its versatile multi-product portfolio, accessed via a unified API.
In conclusion, this expanded partnership between Pragmatic Play and DoradoBet promises to redefine the Bingo landscape in Peru.