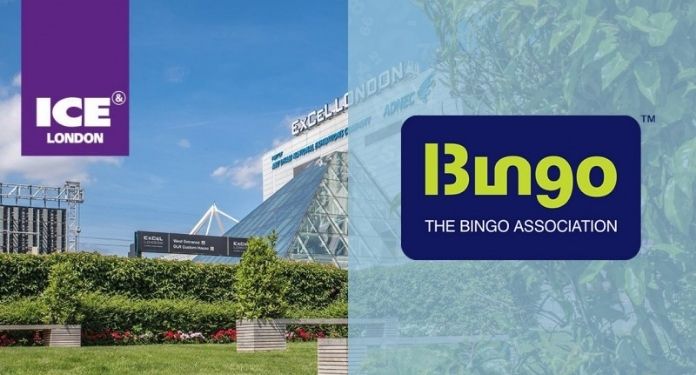 Clarion Gaming and The Bingo Association announced a new collaboration to promote the bingo industry at ICE London at the event following confirmation of plans for the Bingo Pavilion, to be renamed 'The Bingo Association Hub' .
Retail sector suppliers have confirmed their participation February 1-3 at ExCeL London UK, with The Bingo Association Hub serving as a meeting place for members of the trade body, which represents all licensed bingo operators in Great Britain. Brittany, and industry supporters.
Organizations featured in The Bingo Association Hub at ICE include: Cowells Arrow, ECM Systems, Edward Thompson, Leisure Electronics, NRM, Shipley Creative, and Wexel Gaming.
In an official press release, The Bingo Association Chief Executive Miles Baron said: "Over its 23 years of history, The Bingo Association has worked to represent the industry and advance the interests of all bingo operators licensed by GB".
"The Bingo Association Hub at ICE London provides a focus for retail bingo, which is a unique part of the gaming industry and which is firmly rooted in the social arena. We are working with the ICE London team to improve and promote The Bingo Association Hub as the meeting place of the face-to-face bingo industry at the exhibition".
A partnership that demonstrates Clarion Gaming's commitment to ICE London
Stuart Hunter, Managing Director of Clarion Gaming, added, "We are working closely with Miles and the team at The Bingo Association Hub to maximize the Hub's effectiveness for participating exhibitors and to help the Association achieve its goals."
"We have a deep commitment to the face-to-face gaming industry and over 50% of the space at ICE London 2022 will be occupied by organizations and brands whose core business is in-person entertainment."
"ICE London's strengths are in its size – it is physically the largest b2b gaming fair in the world and one of only two annual events to occupy the entire ExCeL, plus the fact that it covers all gaming verticals and serves as a meeting place for all sectors of the gambling industry".
"Bingo is an important part of our offering and I look forward to helping make The Bingo Association Hub a must-have component of the ICE London experience," concluded Hunter.