Last week, the events Afiliados Brasil and Gambling Brasil brought together representatives of the gambling industry at the Frei Caneca Convention Center, in São Paulo. Super Afiliados, one of the pioneers in the sector, was also the first iGaming affiliate company to participate in Afiliados Brasil 10 years ago.
Having won some awards over the years during the Afiliados Brasil event, this year it was among the finalists and ended up taking the prize for Best Gambling Platform. Having among its competitors big names like Bet365 and Estrelabet.
For Alessandro Valente, co-founder of Super Afiliados and veteran in the national iGaming affiliate industry, the award was an important recognition for all the efforts of his team.
"We were delighted to see that our efforts were recognized by the general public. Upon winning this important award, we share the joy with our entire team, because they are the ones who truly deserve it", stated Valente.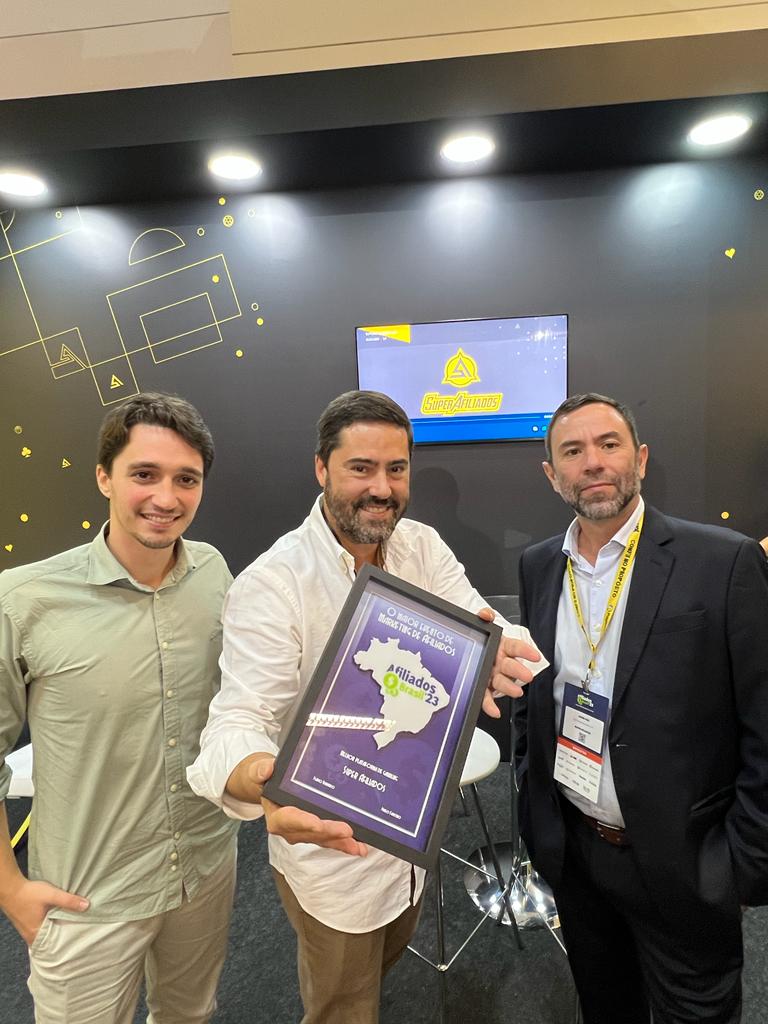 About Super Afiliados
Pioneer and specialist in affiliate marketing in the betting industry in Brazil, with a focus on generating business for operators worldwide. Despite having other services in the company's portfolio, the main know-how is Affiliation.
Approaching 15 years of work in this market, it has agreements with the largest sports betting operators and casinos in the world.
It has an extremely qualified marketing and affiliation team to meet the needs of our partners, in addition to working with proprietary technologies, developed by the team.
Brazil Affiliate Award
The Afiliados Brazil Award has highlighted, over the years, the best professionals and companies in various business areas related to Affiliate Marketing and Digital Marketing.
The award takes place in three distinct phases:
Phase 1 (Name Suggestion) – Anyone can suggest names of companies and professionals.
Phase 2 (Public Voting) – The 10 names most often suggested in each of the categories are selected, which will be voted by the public to win the award.
Phase 3 (Disclosure of Winners) – During the Afiliados Brasil Online event, the winners of each category will be presented.