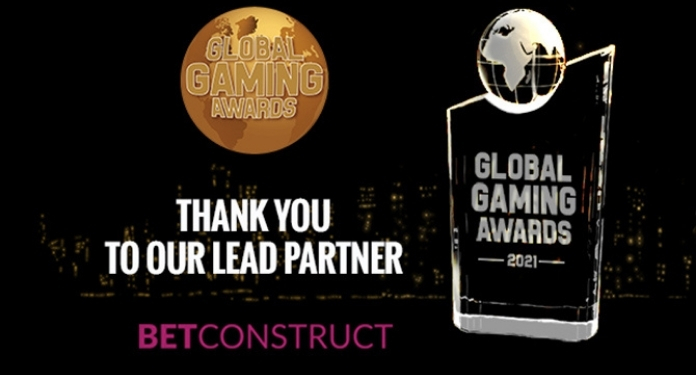 The Global Gaming Awards are most recognized, respectable and prestigious in the gaming industry, in part because each pre-selected company is nominated for a specific reason that is publicly announced, and since 2017 BetConstruct has remained a partner in the event.
The London edition of the event recognizes companies that have performed well in the EMEA region (Europe, Middle East and Africa) in the past 12 months, and the Las Vegas edition rewards the success achieved by operators and suppliers in the Americas region.
"Our entire team would like to thank BetConstruct for once again supporting the most impartial and fair event in the gaming industry," said Julian Perry, COO at Gambling Insider. "We are honored to have you as a Lead Partner and we congratulate you for having the integrity to support the event without any guarantee of being pre-selected, let alone winning an award".
Global Gambling Prizes are driven by the Gambling Insider. The voting process is independently awarded by KPMG in the Crown Dependencies to ensure full transparency and fairness. The shortlist for the London event has already been decided and all pre-selected companies have been contacted. Meanwhile, the auto nomination process for the Las Vegas edition of the Awards is now open at globalgamingawards.com/vegas.
This year, the Global Gaming Awards London will be held practically on the 28th of June and the Global Gaming Awards Las Vegas will return to the Sands Expo on the 4th of October, the Monday of G2E.
About BetConstruct
Betconstruct is an award-winning global technology and service provider to the online and physical gaming industry. The company's innovative and proven offerings include the online and retail markets: Sportsbook, Classic Casino and Virtual Reality RNG & Live Casinos, Poker, Skill Games, Fantasy Sports, Social Gaming Platform, Sports Data Solutions and more.
BetConstruct is an integral part of SoftConstruct, a company founded with a passion to stimulate and develop the industry of innovative technologies. It currently has more than 3000 employees and 16 branches operating worldwide.