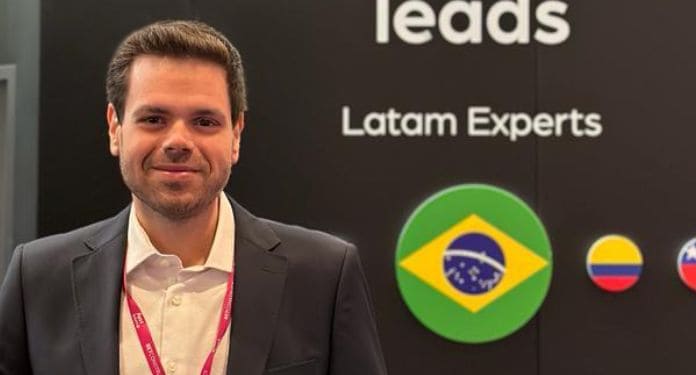 Eightroom, a results-oriented customer acquisition company that understands the Latin American sports betting and casino market, has offices in Montevideo, Uruguay, and Porto Alegre, Brazil.
Eightroom has been active for 18 years and specializes in Affiliate Marketing in the Brazilian market. The company has more than 100 professionals located in Uruguay and Brazil. Through different actions, they bring quality traffic to operators (high value players). Recently also in Colombia, Mexico and Peru and Chile.
On this occasion, the iGaming Brazil portal spoke with the Head of Content, Rodrigo Alves, who updated us on the company's new releases, projects and ideas for the year ahead.
One of the novelties is the new Vpag Payment Gateway, which was launched during ICE London, in early February, with the aim of improving the end user experience.
The Head of Content recalls recent achievements: Eightroom won the Best Affiliate Brazil BIS 2021 and 2022 and Best Affiliate Latam SAGSE 2021 awards.
More than telling the news, he compares the Brazilian and European markets, contrasting the type of support and promotion in each of them.
Read the interview in full.
iGaming Brazil – Tell us how it was last year for Eightroom, a balance sheet.
Rodrigo Alves – It was a positive year, where we delivered more than 150 thousand new depositors to the market, we managed to increase our reach in the various niches of social networks in the betting market, surpassing 2 million users. Something that made us very proud last year was being recognized by the BIS as the best sports affiliate. Eightroom has made major investments in a new product called Vpag which belongs to our new payments division and was introduced to the market in this ICE 2023.
This new payments unit is focused on the end-user experience, which will allow us to improve player value, generating synergy in our traditional affiliate marketing unit.
iGaming Brazil – How the Eightroom team is formed, how they strengthen it, tell us a little.
Rodrigo Alves – Eightroom currently has more than 100 employees divided into 3 desks, 2 of them in Brazil and the main one in Uruguay. This year we continue to invest in hiring senior professionals from different sectors, which allows us to strengthen our value proposition for the Latin American market. Last year, we made solid investments not only in products, but also in training our employees. Always focusing on putting the end user at the center.
iGaming Brazil – How is the launch of the new Eightroom products going and what are the plans for 2023?
Rodrigo Alves – The year 2023 is a year where Eightroom has ambitious projects to be launched throughout it.
With regard to sports betting, we are working on a complete statistics and live score product, where the user will be able to customize the information and alerts he wants to receive on his cell phone.
For the casino we are investing in social tournaments and new statistical products that will allow us to increase engagement.
And finally, in terms of payments, we have a series of projects already in the final stages to be launched on the market, with the Vpag gateway being the first to be operational.
All these new projects that the company is working on are being designed to be launched not only in the Brazilian market, but also in other markets in the region such as Mexico and Peru.
iGaming Brazil – What is Eightroom's value proposition, just for affiliates, and what is being done in terms of payments and affiliates?
Rodrigo Alves – Regarding our value proposition, it has always been focused on generating high-value leads for the industry. For this, we have a multidisciplinary team that works closely with the operators, so that together they understand the best strategies and identify opportunities that allow the growth of the player's value over time.
iGaming Brazil – What are the future fairs and participation of Eightroom this year, now after ICE and after?
In this first semester, we were for the third time as exhibitors at ICE, and regarding future events, we will be present at BIS SIGMA in São Paulo, in June.
iGaming Brazil – How do you analyze the affiliate market in Brazil, compared to Europe?
Rodrigo Alves – From our point of view, the Brazilian affiliation market has been developing rapidly, but it still has a way to mature compared to the European one.
One of the points that we see as a weakness is that in Latin America there are not many events for gaming industry affiliates. However, with regard to the European market, the industry is more supportive of this type of exhibition, which allows it to be in constant growth and development.
iGaming Brazil – We will have another affiliate event, and this time, focused on the betting market (Latin Affiliates), what is the importance of this for the sector?
Rodrigo Alves – It is a very important event because it allows new affiliates to enter the market, some of which work for other industries, but not yet with the iGaming market.
This type of event also allows new entrants in this sector to generate new products that resolve frictions for users, thus generating healthy competition where continuous improvement is very important to stay on top.
In this sense, Eightroom supports and will continue to support these types of events so that the affiliation market in the gaming industry continues to expand in a healthy and responsible way.