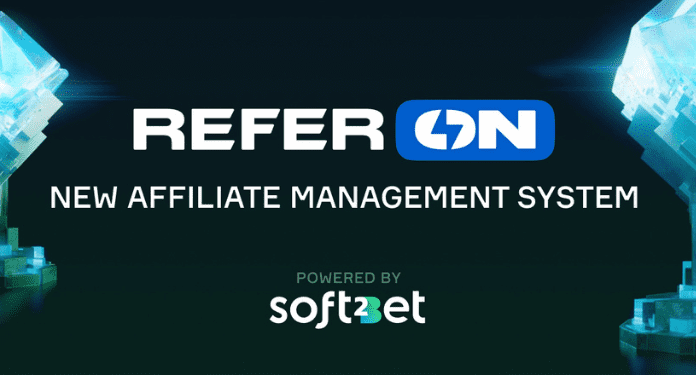 Soft2Bet, a top-notch online platform provider, has recently announced the launch of the 'ReferOn' affiliate management system. The new solution will offer a wide range of affiliate marketing services that are critical to the partners they help. In addition, it has the ability to manage large networks of companies in a comprehensive, flexible and adaptable platform according to the individual needs of each affiliate.
ReferOn offers the most advanced features, including an effective reward mechanism that offers individual and personalized rewards, making them much easier to manage for administrative users. It also keeps track of payments and invoices for all accounts quickly and efficiently. This also applies to accumulated data and statistics.
The affiliate management system offers multi-level reports, allowing you full control over your data, plus you can customize which data will be shared with other partners. Grouping variances can also be calculated by brand, company, campaign and even geo levels via ReferOn.
The reports are also extremely easy and allow for rotating groups and being categorized with effective dates. The solution also makes use of multiple widgets, filters and statistics at all levels that make information accessible for the administrator to explore and make correct decisions.
A new solution powered by Soft2Bet
By using ReferOn, brands can be seamlessly integrated into the system and their support and account management is all under the same care. The system can connect the data points to your provider. Platform dashboards are now clearer and easier to view and access, allowing users much more flexibility.
Accounts with multiple affiliate logins within other competitive software allow statistics to be pooled at a 'master' level. This makes the payments process and data management much simpler.
Vladyslav Bondarenko, Product Manager at RefeOn, said: "ReferOn's highly advanced features change the way we look at affiliate and administrative needs. Since this system is not just for internal use, this creates an additional revenue stream for the business and allows a more agile integration and access process".