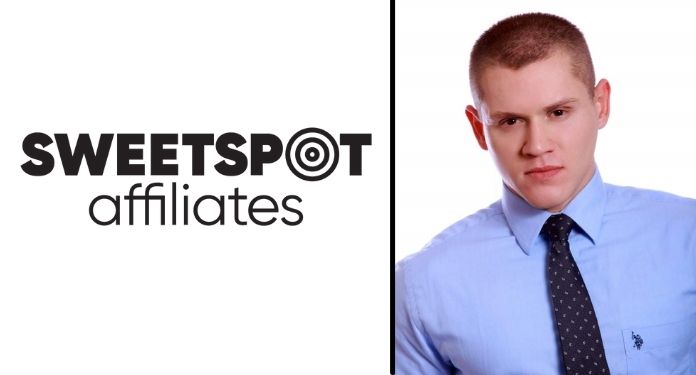 The online gambling and casino platform, Amuletobet is establishing itself in the Brazilian market with a high level gaming experience and a project made by Brazilians, for Brazilians. With a portfolio that includes the best sporting events in the world and around 1700 casino games, the brand belongs to the Hero Gaming group.
With daily customer service in Portuguese via live chat or email, the site differentiates itself by being a 'premier' online casino, as well as a true 'lucky charm' for its players.
Talking about the Affiliate Program, Sweetspot uses NetRefer, the industry standard affiliate software. From marketing materials to your performance numbers, the player will find everything they need with just a click or two of the mouse.
With the intention of clarifying these and other points of the Affiliate Program for the Brazilian public, iGaming Brazil conducted an exclusive interview with Guilherme Preihs, Affiliate Manager of Hero Gaming.
Complete interview with Guilherme Preihs, Affiliate Manager of Hero Gaming:
iGaming Brazil: I would like you to introduce the Sweetspot Program (Amuletobet Affiliate Program).
Guilherme Preihs: The program allows the affiliate to register and will soon be approved to start promoting Amuletobet. Payments are automatic and preferably via bank transfer, or even Skrill, Neteller or Ecopayz, occurring at the end of every month. Best of all, any affiliate is 100% negative carryover free. We can also make very flexible commercial agreements through prepayment, CPA, fixed Revenue Share, CPL and many others.
iGaming Brazil: What sets it apart from other affiliate programs?
Guilherme Preihs: In less than two days, the affiliate can already have the campaign on the air, regardless of the commercial agreement made. Here, at Sweetspot Affiliates, we offer a new, fast and efficient solution for everyone who doesn't have time to wait for the campaign's approval to go live and start reaping the rewards, free of bureaucracy.
Our transparency and flexibility policy also allows for greater penetration in pilot-type campaigns, and approval is almost instantaneous. Another advantage is the personalization of service in the native language, for both the global and local affiliates. This makes all the difference in the creative process, negotiation and scale of results. Most of the time, this process between affiliate and operator can become a nightmare due to cultural differences.
iGaming Brazil: What are the characteristics of the Brazilian affiliate compared to other countries?
Guilherme Preihs: The Brazilian affiliate has knowledge related to cultural and local issues in our country, where he is already ahead and gaining competitive advantage over affiliates with a global scope and which does not necessarily include Brazil in the priority pipeline.
This Brazilian affiliate permeates different areas of the player's journey and experience, and manages to create strategies through different channels that go beyond the booklet, including offline strategies and in partnership with other support areas. It also more easily assimilates player habits and is able to weigh pros and cons, working closely with the operator to reconcile needs more efficiently.
iGaming Brazil: What the operator needs to know and pay attention to before entering a market like Brazil?
Guilherme Preihs: It is necessary to understand that local culture also needs a local understanding, and we are betting on this to conquer our space in the Brazilian market. We also know that luck or bad luck are elements that are very present in the different audiences that our affiliates work. Therefore, we work with personalized marketing strategy recommendations only through selected affiliates.
iGaming Brazil: Which spots work best for your affiliate marketing and which are the most profitable?
Guilherme Preihs: Currently, general adherence campaigns focused on SEO, programmatic media and social media guarantee us better adherence in terms of volume and added value. And we remain available to any affiliation profile interested in growing with us, be they market authority, arbitrator, investor or even extra income type.
We also embrace born football gamblers, skilled online casino players, or even digital Sports influencers. The most important thing is that the affiliate intends to provide experiences preferably guided by emotional connections with the user and our brand.
iGaming Brazil: What does it take for an affiliate business to thrive?
Guilherme Preihs: We understand that, above all, the affiliate needs to be 100% dedicated and have technical knowledge within the activity to which he/she proposes. We also know that digital factors can also influence your performance in a very challenging way.
Therefore, we understand that the affiliate needs to be prepared to adapt to these changes and, in most cases, work with the operator to overcome these barriers, I understand that there are cultural differences in the market. Therefore, the elements of personality of each affiliate and work format can facilitate this journey, as it will often influence other stakeholders, in addition to its own traffic.