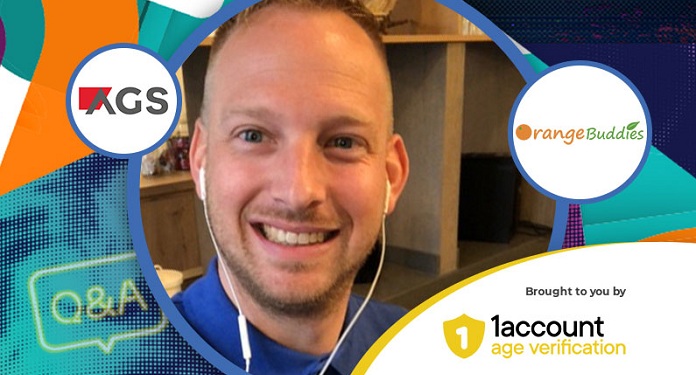 Gijs de Jager, the CCO of OrangeBuddies Media BV, recently participated in an enlightening conversation with Affiliate Grand Slam. Jager revealed some of the company's market strategies, such as the use of email marketing until today to maintain the link with its customers.
OrangeBuddies Media is an online media company with international operations, specializing in cashback sites and loyalty concepts. The goal is to provide added value for consumers and advertisers while shopping online.
Through specific segmentation, the group helps advertisers achieve their marketing goals. Founded in 2009, OrangeBuddies has seen rapid growth and has more than 100 reimbursement sites in 13 countries, making it one of the worldwide references in the reimbursement area.
Check out the interview with Gijs de Jager, from OrangeBuddies
How did OrangeBuddies take off? Is iGaming the only vertical? Tell us a little more about your business model.
OrangeBuddies is Europe's largest cashback publisher. iGaming, in some countries, is a very important vertical. As cashback publishers, we are promoting many different sectors to make the best deals for our members.
Email marketing was strong about ten years ago, but affiliates appear to have sold databases to each other several times. This, coupled with the fact that, with today's spam traps and Google's spam detection mechanisms, conversions with email marketing have plummeted. Why are you still concerned with email marketing?
At OrangeBuddies we are very strong in email marketing, which is an important channel to reach our members. Our members are loyal, and with a very strong open and click rate, we can send messages with a low bounce rate, which keeps us strong in email marketing.
The General Data Protection Regulation (GDPR) was recently introduced. How has this affected email marketing in Europe?
The introduction of GDPR has less influence on our business, because all of our member databases are double opt-in (DOI).
Is email marketing still strong in areas where GDPR laws are not as strict? Which locations would you rate as most favorable for conversions in casino traffic?
OrangeBuddies operates in Europe and GDPR is a European law. And, we are very strong in the UK market. In addition, we are waiting for the license system in the Netherlands and Germany to boost casino offerings in these two countries.
E-mail in plain text or a mix of well-designed images? What converts best? Do you even care about COLOR SS, button design and call to action?
For most newsletters we use a 500 * 500 banner, of course, with a good call to action and encouragement for our members. Sometimes, we also use HTML provided by our advertisers.
New leads and legal data. What is the difference? Should we be concerned with acquiring data with dual permission? What is the difference in conversion?
Our experience is that new leads work better; the leads we are buying are all new and double opt-in (DOI) before they become members of our sites.
What steps do you take to prevent emails from being sent as spam?
We have developed our own delivery system over the past 10 years. We have many own IPs and we monitor our delivery capacity on a daily basis. Our technical team is doing a great job for us.
How important is it to have a clean server? Would you encourage affiliates to keep their server away from hosting the website itself?
If email marketing is your primary business and you have the ability to build your own email delivery system, go ahead.
The email inbox is becoming increasingly difficult today, it is worth investing in your own delivery system.
Do you provide database cleanup so that email marketing affiliates avoid spam traps?
We do not offer database cleaning; this is not our core business and there are no expansion plans in this direction.
Which qualities and skills are essential in an email marketing business?
There are many factors for the success of your email campaign, such as banner, incentive, deliverability, sender and subject to be generated, shipping time and, for example, A / B test. What works for brand A can does not work for brand B. Therefore, we also recommend testing several options.
Which markets are you looking at as a priority and why? Do you see any potential on the growing markets?
At the moment, in order to focus, we are active in 13 different countries. Last year, we operated in 18 different countries and closed some of them to have the right focus.
At iGaming, the United Kingdom and Germany are our main countries and we hope that next year we will add the Netherlands when the new license system is active.
What sets you apart from other affiliates?
We are a cashback publisher, which means that we have a connection to the members of our database. If the members of our database are happy, we are happy; we are always trying to do the best business for our members.
How does technology play a role in your daily life?
Technology is very important today, development is going fast; it is always good to keep up with technology trends.
What emerging technologies, such as AI and big data, will impact the affiliate industry in 2021 and beyond?
We, as OrangeBuddies, will improve our campaigns, we also want to increase the speed of our sites and we are constantly improving the delivery of our newsletters.
What can operators do to increase support for email marketers? Do communication and support with operators meet your expectations? How do you manage your relationship with them?
Relationship management is the key to success! We maintain very good contact with our advertisers to obtain the best results for both parties.
Have you been to SiGMA? SiGMA Europe, Africa, Asia or the Americas – which of these four exhibitions would you reserve space on your agenda in 2021, if COVID-19 allowed?
In 2019 it was our first time at SiGMA Malta, which we like very much and is again on our calendar for next year.
Tell us a little about yourself – after all, business is done with people, not just companies! Your hobbies, favorite book, favorite quote, if you like games, etc.
My job is my hobby. In addition, I like to play sports, such as CrossFit, road cycling and mountain biking. I always like a good dinner!