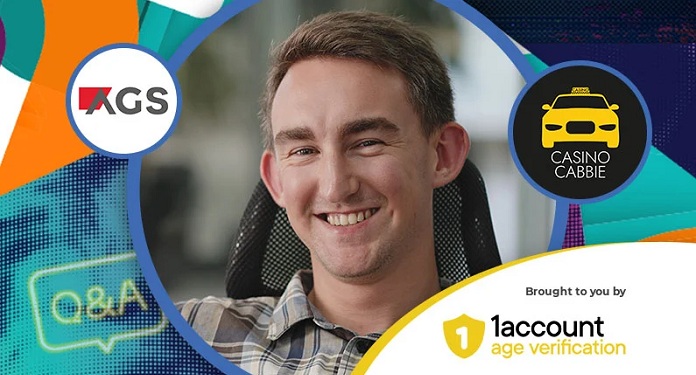 Casino Cabbie creator Alex Tester detailed the workings of his company in a recent interview with Affiliate Grand Slam SiGMA. Casino Cabbie is a platform that offers casino reviews and a true guide to the United States industry, presenting data and analysis with experts to guide players.
The aim is to make it possible for bettors to make the best decisions when choosing where to play. With data on all aspects of casino games in the country, the player will also have no problem when selecting his gambling options.
Alex Tester's website was developed by iGaming experts and professionals with industry experience. The difference lies in the creation of the most significant US online casino database, which can be used to filter casinos based on relevant criteria, such as games offered, bonuses, payment methods, software and more.
Meet Casino Cabbie creator Alex Tester
When and why did you start to consider affiliate business as a career?
I didn't even know about the affiliate business until 2016, until I got a job as a junior content writer for an affiliate company. As soon as I started, I got hooked. Building and working on websites has been a latent desire for a long time and, thanks to affiliation, I was able to turn it into a career.
Where did you start your affiliate business and how? How much were you willing to commit to that?
Starting my own affiliate business was a big step. I've worked at this company for almost four years, so I benefited from the experience there. I had also branched out to build my own websites at this point, and that kind of experience definitely helped.
The biggest motivator, however, was the partnership with Alex Windsor, who was already well established in the industry. After leaving my job, I focused on building Casino Cabbie full time, although now I am balanced with another job I took on.
What were your biggest challenges when you started?
As I said, the partnership with Alex was a big help – he already had many contacts that we needed and took care of things like licensing.
My biggest challenge was to move from an amateur developer to someone who could build a website with all the resources and data that Cabbie has, in a way that was scalable.
What do you know now that you would like to know when you started?
I would like to know that the affiliate industry existed when I was starting university in 2010 – I would have chosen a more relevant subject to study!
What helps to maximize your performance? What are the main challenges?
Casino Cabbie is maintained by a small but strong team. In addition to Alex and me, we also have an excellent content manager that handles all data collection for the casinos we review and writes all of our pages.
Casino Cabbie is a website with informative and complete content, complementing more than 100 data points, which is very important. The point is: we all do our part, and well. The challenges are the same as for any new website starting in this niche: trying to climb the ranking and publicize our name.
What what helps you to increase your motivation?
I really believe that we built something big here and I want as many people as possible to see it.
How is your company structured, including the affiliate team? What aspect of business development are you currently focused on?
We launched the site just under four months ago, so it's the beginning. The top priority was to ensure that our list of casinos was complete and we now have reviews of all licensed casino sites.
We don't have agreements with all of them yet, so any affiliate manager can feel free to get in touch. We are now focused on SEO and getting some organic traffic. We are also looking for other sources of traffic, but organic is the main one.
How can affiliates be more unique in their approach?
It is difficult, especially in iGaming, when there are so many sites to compete, to be completely unique. It sounds obvious, but the best advice is to think about what you are able to offer and what your competition does not offer, and stay 100% behind it.
For example, I thought we could do better with reviews, making it easier for readers to discover important information about a casino without reading 2,000 unimportant words. Which is what inspired our unique evaluation page design.
Which markets do you focus on and see potential in emerging markets?
At the moment, we are 95% focused on the USA, but we are starting to move to Canada and we are happy to have new partnerships there. Emerging markets in South America and Asia appear to be very profitable, however, I admit that I am not an expert in these regions.
Which spots of the market work best for your affiliate marketing and which are the most profitable? How did you find your most profitable market spot?
Casino is my specialty, I've been doing it for a long time. Sports betting is next on the list, but for now, the casino is my priority.
What makes your traffic proposal / traffic sites unique?
Cabbie Casino is unique in many ways. First, we are data driven: we collect more than 100 different data for each casino we analyze. All of this is made available to our visitors through the casino's intuitive review design, which divides the content into 12 distinct sections.
This data is also used throughout the site, in our main lists, which are designed to show the most relevant information to the visitor according to the page he is on.
For example, a visitor to our Slots page will be able to see how many Slots games there are in each casino, how many progressive games, the minimum / maximum bet and whether there are tournaments.
The same can be said for all of our other game pages. All of this means that our readers know what they are getting when they click, and as a result, the leads we send are of superior quality.
Secondly – and I don't know if I have seen this on other sites with a focus on the United States – our analyzes are state specific. We know that it can vary a lot between states, especially gambling software, bonuses and payments.
Therefore, when viewing an active casino in several states, we ensure that visitors see the correct information for their state.
Are you thinking of attracting investors to expand or expand your business? Or, with such a large market, have you thought about selling the business?
Never say never, but it is still a little early to think about selling. We are currently in a good position to continue growing organically.
What qualities and skills are essential in an affiliate team / company?
You can go far with a positive "can do" attitude, a willingness to learn and a special talent for solving problems. Many things can be taught. I met people who work with affiliation and who came from all sectors. I graduated in education, but here I am.
Which emerging technologies, such as AI and big data, will impact the affiliate industry in 2020 and beyond?
I think you'll see more automation in content and data collection. Besides, I could not say.
How has the fragmentation of regulated markets affected your business? The UKGC, the Swedish regulator and now also the German regulator, is considering about regulating this space.
Operating in the USA, we already had to deal with state regulators. It is inconvenient and can drive you away from certain markets, but it has not caused us so much trouble.
How is the Asian market for affiliates?
I think the race for native content writers who speak Japanese and know how to work with SEO will be essential from now on! It is of high potential and value, so the language barrier will be a big problem for some.
What are your predictions for the future of the sector?
More regulation and more growth, especially in iGaming. It seems inevitable that while the pandemic is limiting people's ability to visit land-based casinos and do other things, more people will turn to online gambling.
What can operators do to increase support for affiliates? Do communication and support with operators meet your expectations? How do you manage your relationship with them?
I think there is a lot of room for improvement here. For a site like Casino Cabbie, which needs a lot of data that is sometimes not easy to find, simply being able to get a quick response from a representative who can help find that information would be a big improvement.
I also think that there should be more openness to mutual promotion, that is, operators helping affiliates to be seen, and the opposite.
Have you been to SiGMA? SiGMA Europe, Africa, Asia or the Americas – which of these four exhibition programs would you probably put on your agenda for 2021, if COVID-19 allowed?
I really enjoyed the atmosphere of SiGMA 2019 in Malta. It's great to have all the big players concentrated in one place and see what's to come.
It's also very good for networking – in my experience, much of the communication in the industry is done online, and meeting people face to face can really strengthen a working relationship.
Tell us a little about yourself – after all, business is done with people, not just companies! Your hobbies, favorite book, favorite quote, if you like iGaming, etc…
I'm a happy guy! I got married in Cambodia 5 years ago and lived in Malta for 4 years before returning to the UK. I love playing and I'm a big football fan, I support Arsenal.
As far as books are concerned, I'm a huge Harry Potter fan of JK Rowling – which also brings me to my favorite quote that is featured in Harry Potter and the Goblet of Fire: "If you want to know what a man is like, give a good look at how he treats his inferiors, not his equals ".
iGaming is an addiction that I tried my best to avoid, knowing full well – because of many badly spent paydays and knowing how susceptible I am. I am not above an eventual trip to the casino.
I used to consider myself a reasonable poker player, until I played for real at my old company with some colleagues who are decent poker players. I lasted about half an hour at the table.